Bible-saturated | Gospel-focused | Family-centered | Discipleship-oriented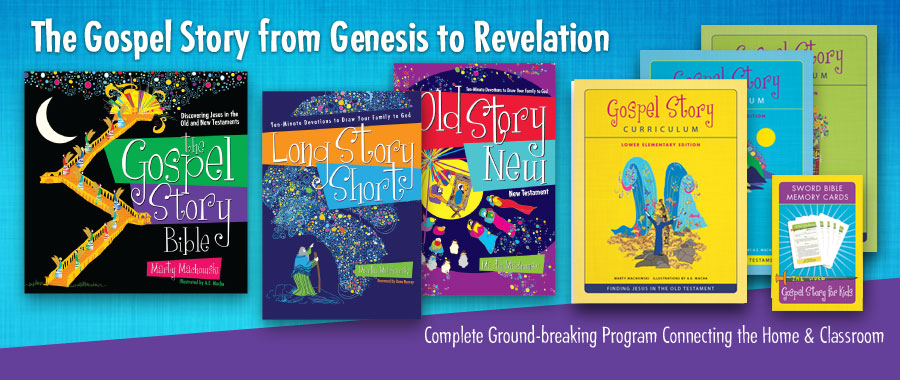 With help from Marty Machowski's Gospel Story Curriculum, our aim is to intentionally coordinate our efforts for discipling kids.
Home family devotional content...
corresponds to Sunday school Bible lessons...
which are reinforced midweek through object lessons and illustrations to understand and apply the truths learned.
Discipleship Starts At Home.
With encouragement and accountability, you can continue to grow in leading your family to be trained in truth to be strong in gospel ministry.
Sunday School Supports You.
Going through the entire Bible in three years, each lesson teaches a manageable segment of the old or new testaments, always drawing clear connection to the Bible's central storyline--the gospel of Jesus Christ.
Midweek Ministry Extends, Applies, and Reaches Out.
Wednesday nights are geared to reinforce understanding as well as to motivate and equip kids for ministry and reaching out to new kids. Running from 6:00 to 7:30pm, it has three parts:
Small Groups for object lessons and bible memory
Ministry Teams to learn practical ways to benefit and reach out to others
Game Time for kids to have fun together and as a little motivational when inviting new kids